Meet Raphaëlle
Authentic marketer & trusted manager
Hard to know where to start! For those who don't know me, I had a fairly unusual personal and professional career. I was repeatedly told I wasn't "focused" enough in life due to my numerous projects. I therefore decided to follow my interests, aligned with my values, to build my own journey.
At an early age, I enjoyed a professional career in competitive figure skating and Latin dance. These high-level sports have definitely shaped my creativity and discipline. Due to several surgeries following a practice injury, I was forced to retire.
As my plan B, I pursued my studies at HEC Montréal and graduated in Entrepreneurship and Marketing. During my time there, I launched my first entrepreneurial project: Femmes en Affaires HEC Montréal. It was my first glimpse into the business world and I immediately knew this was only the beginning!
While working in the pharmaceutical industry, project ideas kept popping in my mind! That's when I decided to jump into the emptiness and become independent in order to exploit my expertise to its fullest potential.
This was followed by a wide range of experiences and business start-ups within the consumer goods, agriculture, security and marketing fields. I have built and sold several projects in order to get on to the next one!
At last, here I am! As I reached a turning point in my young career, I wish to fulfill my true passion: To help and support entrepreneurs in their growth. Why? To ensure our future generations access to socially conscious businesses run by passionate and dedicated leaders.
Interested in learning more about me? I would be happy to share my extraordinary journey with you.
Get in touch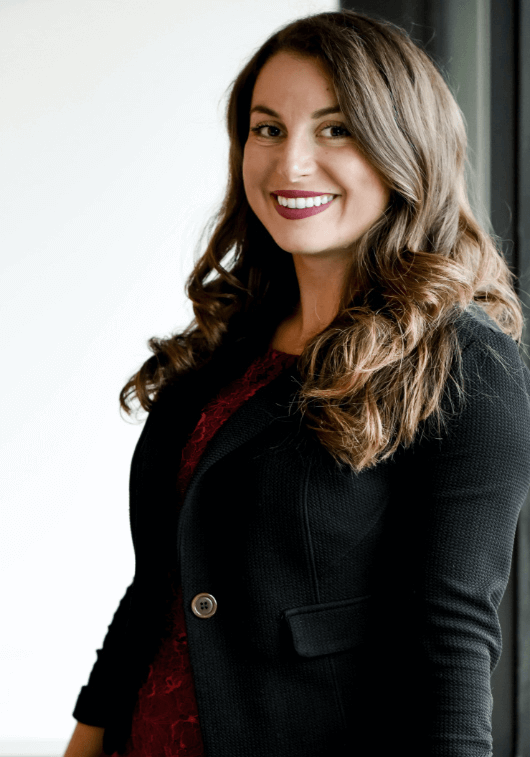 Awards and Recognition
Awards and Recognition

Femmes Alpha
1st Place 2019 Entrepreneur of the Year
June 2019

MTL inc. Foundation
Grant
April 2019

Molson Foundation
Grant
January 2019

CENTECH Acceleration & Propulsion
Incubator
September 2018 to August 2019

HEC Montréal & National Bank Incubator
Demo Day 2018 - 1st Place
December 2018

Classique du Québec (Latin Dancing)
Gold Medal
February 2015

HEC Montréal
Recognition Award
May 2014

HEC Montréal Foundation
Leadership scholarship
April 2014

Lareau Courtiers d'assurances
Grant for honorable leadership & implication
April 2014

HEC Montréal
Citizen of the World Scholarship
June 2012

Skate Canada Synchronized Skating Championships
Bronze medallist
February 2012